Registrations have closed.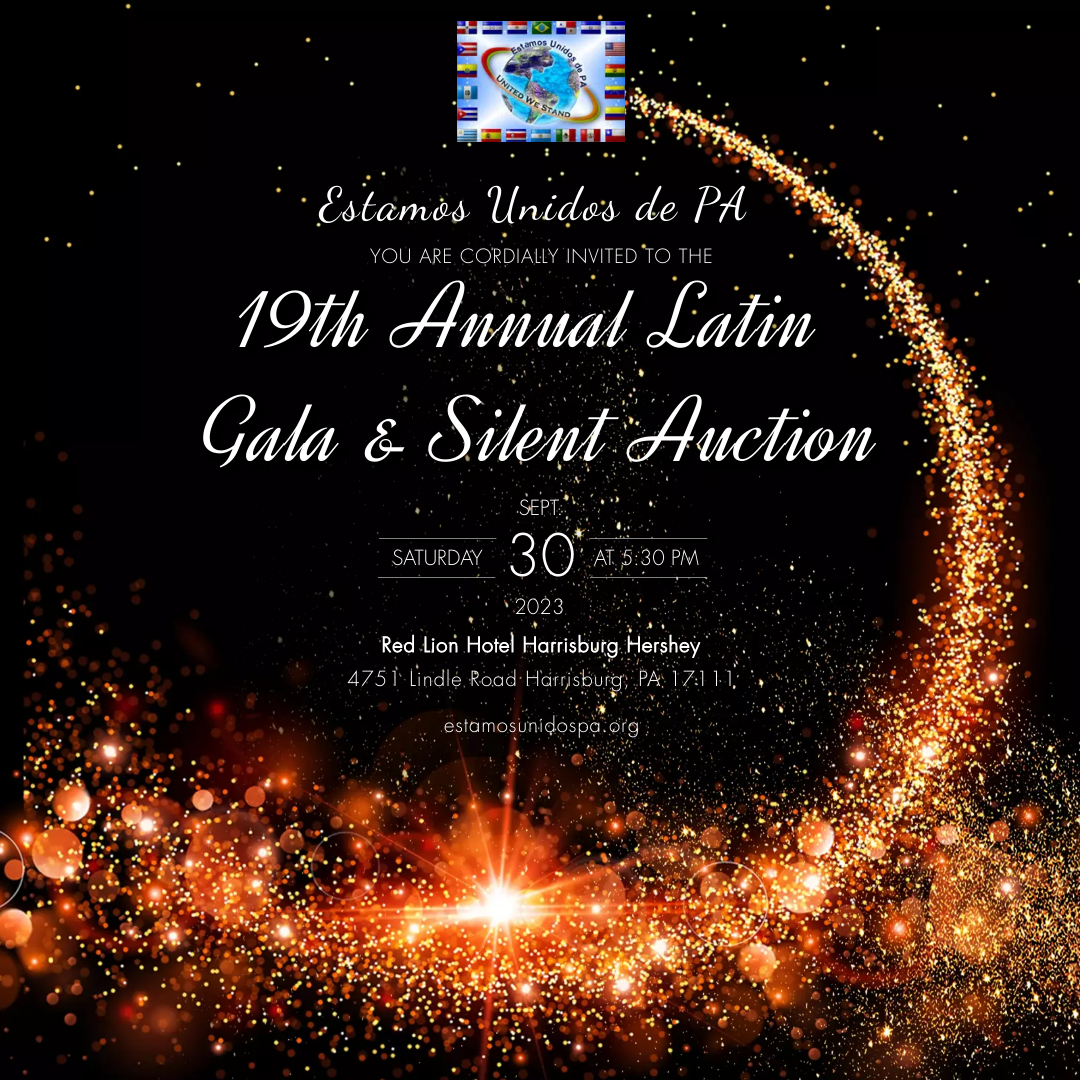 Estamos Unidos de PA's 19th Annual Gala & Silent Auction!
1192
1192 people viewed this event.
100.00
Dear EUP Friends (¡Amigos y amigas!)
Estamos Unidos de Pennsylvania (EUP) is planning its annual Gala! EUP is an organization dedicated to providing our community avenues to advance, enrich, and better their lives through education, leadership, and social skills. Each year, EUP receives TV and news media attention for its Gala and community-based outreach that provides cultural awareness through the arts, traditions, and family values and assistance to our community with the integration process into the community at large.
On Saturday, September 30, 2023, at the RED LION HOTEL HARRISBURG HERSHEY, 4751 Lindle Rd, Harrisburg, PA 17111. EUP will celebrate its 19th Annual Gala celebration honoring our 2023-2024 college scholarship recipients as well as other gems among the many jewels at EUP! This year's theme is "Embracing and Upholding Our Hispanic/Latino Roots as Our Community Blooms!" It will be an enlightening night of cultural traditions, scholarship recognition, and special entertainment that highlights talent from various parts of the world! We will host a Book Signing Reception at 4:30 pm in the Atrium of the hotel and the Gala to follow.
Link to RSVP to the Gala https://EUP_18th_Annual_Gala_Tickets.eventbrite.com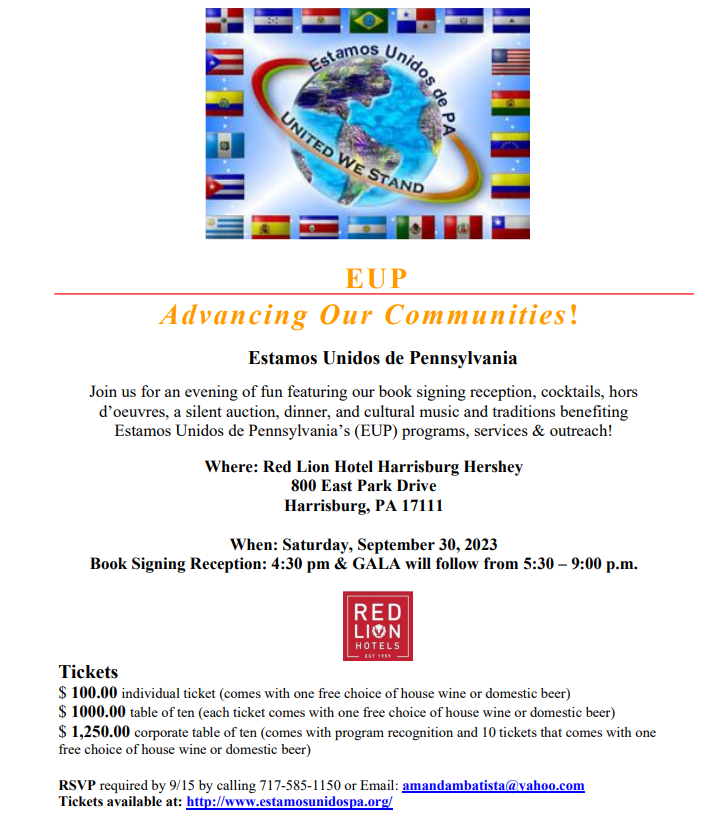 Link to RSVP to the Gala https://EUP_18th_Annual_Gala_Tickets.eventbrite.com
Additional Details
Sponsors -